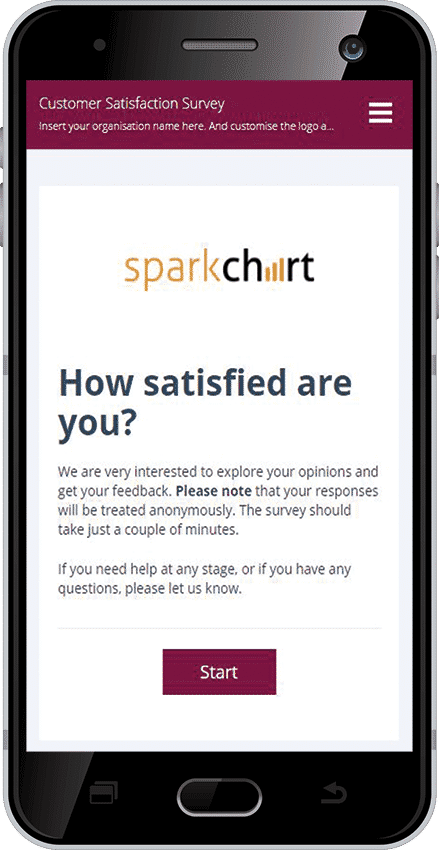 Survey software highlights
Spark Chart gives you beautiful survey software to run truly professional survey projects. Your surveys and reports will look awesome on any device. The survey software features include:
No limits. Everything is included. No frustrating upgrade options.
Unlimited users allowing team collaboration
Any type of survey
Professional presentation
Surveys and reports look great on any device
Add your own customized branding
Quality templates for surveys, emails and projects
Customize your own surveys
Distribute surveys quickly and easily
Dig deep and analyze easily
Create beautiful reports with messages and recommendations
Share reports easily with customized Dashboards for different audiences
SSL security
Integrations
All these features and more with a beautiful interface
Many survey software tools overcomplicate surveys with too many options, layouts and scales. This is confusing to the respondents and to survey designers. It affects the validity of the feedback and can make people give up on completing the survey. It can also make analysis of the results very difficult. We like to make it simple and easy for the survey respondents, and the people using our software. They are the people who really matter. And, it leads to better survey results.